WORKSHOP MATERIALS
We recommend reviewing the below workshop materials before the program. These will help guide your conversations during the four workshops.
LIVE Exhibit Hall
November 10
4:30 - 5:00pm ET
You will have the opportunity to meet with LIVE Exhibitors at the end of Day 1!
JOIN EXHIBIT HALL
Please visit the Program Resource Center to access Healthcare Team and Coaching Session Resources. You'll be able to access a variety of handouts, brochures, presentation slides, and resources.
ACCESS RESOURCES
Please visit the Exhibitor Resource Center for additional information and resources from our 2022 CAN DO Program Exhibitors.
VISIT WEBSITE
Take this opportunity to connect and stay in touch with other participants and support partners! Let us know if you are interested and we will share your contact information with the other participants from your CAN DO Program. Please note, this is completely optional.
CONNECT
Participate in the CAN DO Program Virtual Photo Booth! Capture, share, and post your photos!
For instructions on how to use the photo booth, please click here!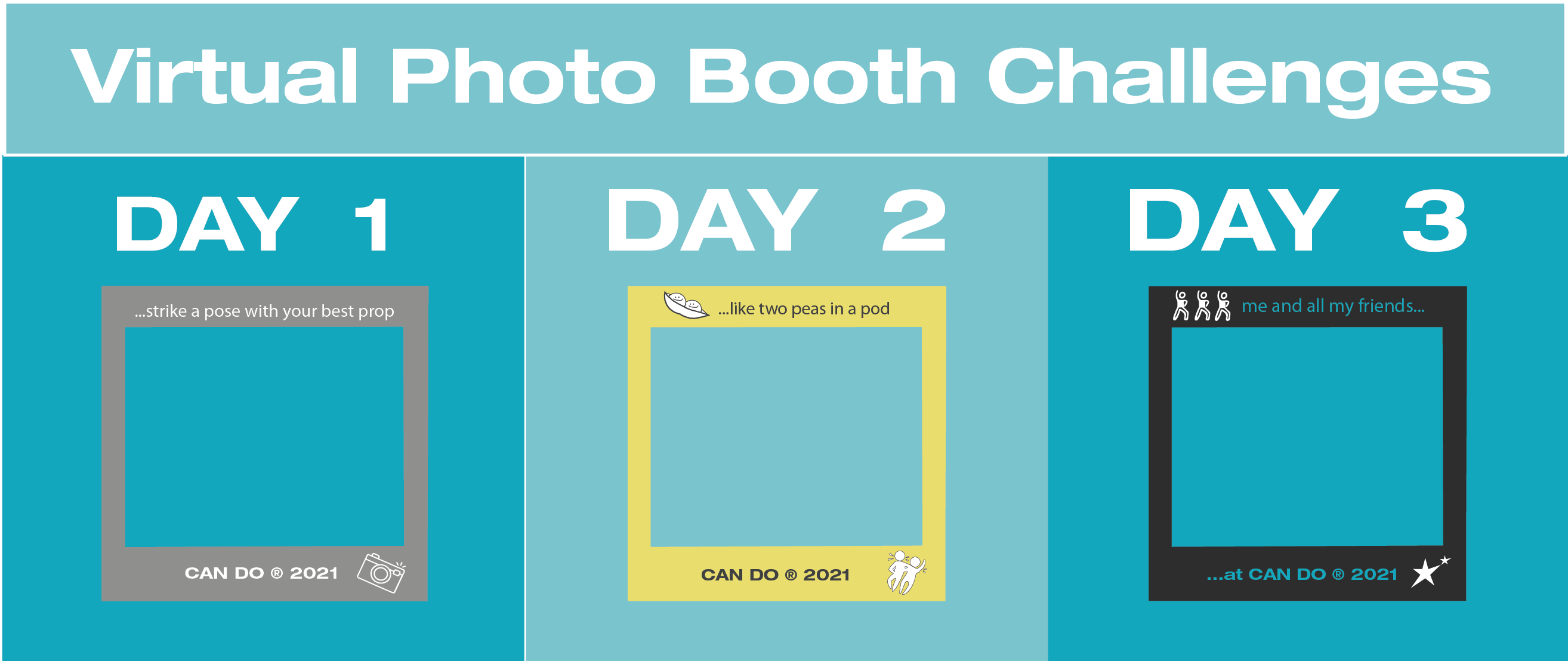 Use this frame to take a
photo with the best prop you can find in your house. Do you have a funky hat or a unique collectors item? Show it off here!
Use this frame to take a photo with a pal! This could be your pet, favorite stuffed animal, support partner or new friend from CAN DO!
Use this frame to take a photo with as many people as you can fit in the frame. Use the 'add friend' option to add friends from the program.
We will be choosing the best photo from each frame challenge and awarding them with a Can Do Multiple Sclerosis goodie bag!

---
This program is possible thanks to the generous support from the following sponsors: