Taking Charge of Depression and Other Mood Changes
By: Roz Kalb, PhD & Courtney Macksoud, DPT, MSCS
---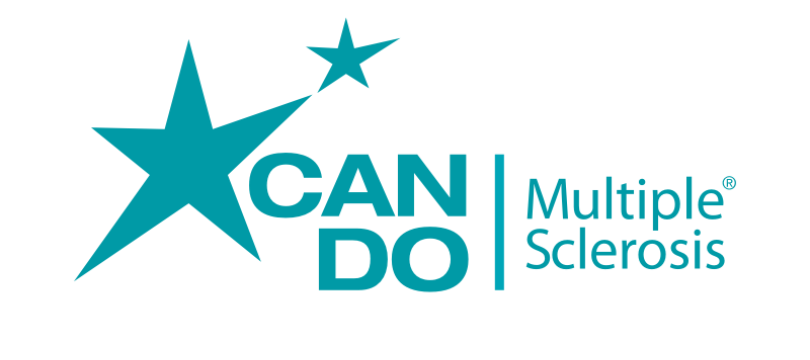 Everyone has down days and times of feeling sad or blue, but people living with MS have more than their fair share. In fact, the rate of clinical depression is higher in MS than in the general population, as well as higher than in most chronic illnesses. The numbers are similar to those seen in other neuro-inflammatory diseases (e.g., rheumatoid arthritis and inflammatory bowel disease), suggesting that the inflammation itself plays a role, along with changes in the brain and the psychosocial challenges of living with a challenging, unpredictable illness. Today, we know that depression is one of the most common symptoms of MS. Like all of the other symptoms of MS, it deserves to be diagnosed quickly and treated effectively. The good news is that depression is very treatable.

Effective management of depression starts with recognizing it when it occurs. Here are two questions to ask yourself:
During the past two weeks, have you often felt down depressed or hopeless?
During the past two weeks, have you had little interest or pleasure in doing things?
If you answered "yes" to either or both of these questions, you may be experiencing depression. It's important to let your healthcare provider know about changes in your mood so that you can be referred for an evaluation and treatment, if necessary. Untreated depression significantly affects quality of life, relationships, and employment, and it makes other MS symptoms (e.g., fatigue, pain, cognitive problems) feel worse and increases a person's risk of suicide.
Support partners are also at increased risk of depression – so it's vitally important for people with MS and their support partners to be alert to significant mood changes in themselves and in each other. Life with MS is challenging enough without trying to navigate through it while depressed.
The optimal treatment for depression is a combination of talk therapy and antidepressant medication, if needed. Exercise (including aerobic exercise and, perhaps, resistance training) may help reduce depressive symptoms, and just being physically active may help people feel less depressed over time. In other words, the management of depression requires a team approach – with you, your neurologist, a mental health professional and a physical therapist working together to ensure the best possible outcomes.
For those who are wondering how to motivate themselves to exercise when they feel down or depressed, here are a few tips:
• Set a routine: Schedule exercise into your day and stick to it as if it were a necessary commitment- in many ways it is.
• Work out with a peer: Use exercise as a way to spend quality time with a loved one or friend. An exercise buddy can be instrumental in keeping you accountable to your exercise routine.
• Exercise with a group: Join a group fitness class or a club that meets regularly to work out. Not only will the group atmosphere provide socialization and motivation, it is likely to keep your exercise routine varied and fun.
• Find an activity you enjoy: Exercise can, and should, be fun! Find an activity you like, reconnect with an activity that you used to enjoy, or learn something totally new. The beauty of exercise is that there are many options.
• Reward yourself: Plan healthy, non-food rewards at the end of each week for performing exercise a target number of days that week. Some examples of inexpensive and healthy rewards include: buy yourself a lottery ticket, unwind with a movie, or allow yourself a guilt-free home spa afternoon.
• Track your progress: Recording your daily exercise in a journal or marking days that you exercise on a calendar is a great way to remind yourself of your progress. Motivation can come in building up your record – and can be renewed by reviewing it!
• Make the most of music and scenery: Use your senses to enhance your workout! Play music that makes you want to move or work out somewhere where the beauty of your surroundings brings you happiness.
Self-help groups, stress management tools, meditation, mindfulness, and other strategies can be very useful adjuncts to treatment, but are not sufficient by themselves for treating significant depression.
In addition to depression, people with MS and their support partners are also at risk for high levels of anxiety. While feeling anxious about a chronic, unpredictable illness is to be expected, severe anxiety that interferes with your quality of life and ability to function deserves to be treated. A mental health professional can teach effective coping and stress management strategies and there is evidence that exercise – geared to your abilities and limitations – can be helpful here as well.
As if depression and anxiety weren't enough, moodiness and irritability are also common in MS – as many people with MS (and their family members) will attest. These mood changes also appear to be related to the disease process itself, and can be helped with talk therapy and medication, if needed. But it's important to know that irritability can be a presenting sign of depression, so be sure to mention any changes of this kind to your healthcare provider. Being highly irritable isn't comfortable for anyone – either the person who feels that way or his/her loved ones who have to live with it!
Recommended Resources from the National MS Society
www.nationalMSsociety.org/Depression -- web page
Depression and MS – brochure
Emotional Disorders in Multiple Sclerosis – referenced article
Mood Changes and MS – video series:
Part 1: The Role of Healthy Grieving
Part 2: Understanding Depression
Part 3: Diagnosing and Treating Depression
Part 4: Managing Anxiety
Part 5: Practical Ways to Deal with Mood Swings
Part 6: Emotional Impact on the Family
Part 7: Mental Health Professionals and Resources
Recommended Readings
The Can Do Multiple Sclerosis Guide to Lifestyle Empowerment
Chapter 3: Living with the Challenge
Chapter 4: Mood and Cognition
References
Bombardier CH, Ehde DM, Gibbons LE, Wadhwani R, Sulllivan MD et al. Telephone-based physical activity counseling for major depression in people with multiple sclerosis. J Consult Clin Psychol 2013;81(1):89-99.
Bowling A. Optimal Health with Multiple Sclerosis. New York: Demos Health, 2014.
Centers for Disease Control and Prevention. Physical activity. http://www.cdc.gov/physicalactivity/everyone/healt... Accessed June 6, 2015.
Ensari I, Motl RW, McAuley E, Mullen SP, Feinstein A. Patterns and predictors of naturally occurring change in depressive symptoms over a 30-month period in multiple sclerosis. Mult Sclerosis J 2014;20(5):602-9.
Feinstein A, Rector N, Motl R. Exercising away the blues: Can it help multiple sclerosis-related depression? Mult Scler 2013;19(14):1815-19.
Giesser BS, Exercise in the management of persons with multiple sclerosis. Ther Adv Neurol Disord 2015;8(3):123-30.
Grossman P, Kappos L, Gensicke H, d'Souza M, Mohr DC et al. MS quality of life, depression and fatigue improve after mindfulness training: A randomized trial. Neurol 2010;75(13):1141-
Latimer-Cheung AE, Pilutti LA, Hicks AL, Martin Ginis KA, Fenuta AM et al. Effects of exercise training on fitness, mobility, fatigue, and health-related quality of life among adults with multiple sclerosis: a systematic review to inform guideline development. Arch Phys Med Rehabil 2013;94(9):1800-28.
Linde K, Kriston L, Rücker G, Jamil S, Schumann I et al. Efficacy and acceptability of pharmacological treatments for depressive disorders in primary care: systematic review and network meta-analysis. Ann Fam Med 2015;13(1):69-79.
Linde K, Sigterman K, Kriston L, Rücker G, Jamil S, Meissner K, Schneider A. Effectiveness of psychological treatments for depressive disorders in primary care: systematic review and meta-analysis. Ann Fam Med 2015;13(1):56-68.
Marrie RA, Reingold S, Cohen J, Stuve O, Trojano M et al. The incidence and prevalence of psychiatric disorders in multiple sclerosis: a systematic review. Mult Scler 2015;21(3):305-17.
Mohr D, Hart SL, Julian L, Tasch ES. Screening for depression among patients with multiple sclerosis: two questions may be enough. Mult Scler 2007;13(2):215-9.
Motl R, Pilutti L. The benefits of exercise training in MS. Nat Rev Neurol 2012;8:487-97.
Motl RW, McAuley E, Snook EM, Gliottoni RC. Physical activity and quality of life in multiple sclerosis: Intermediary roles of disability, fatigue, mood, pain, self-efficacy and social support. Psychol Health Med 2009;14:111-24.
Petajan JH, Gappmaier E, White AT, Spencer MK, Mino L, Hicks RW. Impact of aerobic exercise training on fitness and quality of life in multiple sclerosis. Ann Neurol 1996;39:432-41.
Sá MJ. Exercise therapy and multiple sclerosis: a systematic review. J Neurol 2014;261(9):1651-61.
Click here to get even more great tips on this topic by viewing our archived webinar on Taking Charge of Depression and Other Mood Changes.