Requesting Accommodations in the Workplace: Working with MS
By: Nina Martinez
---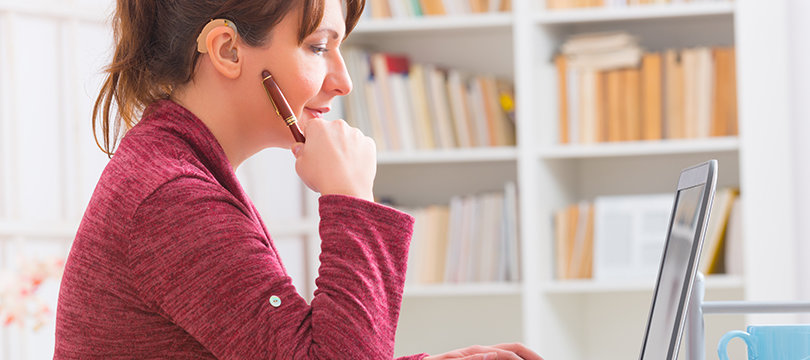 When trying to determine whether and under what conditions you can work with multiple sclerosis, it is key that you understand the laws that govern accommodations in the workplace. This article serves as a brief introduction to the law and discusses strategies for making accommodation requests.
The Americans with Disabilities Act (ADA) is the primary federal law that sets forth disabled workers' rights and employers' duties with regards to providing accommodations. Under Title I of the ADA, employers with fifteen or more employees are prohibited from discriminating against people with disabilities. Additionally, Title I of the ADA requires employers to provide accommodations to applicants and workers with disabilities when such accommodations would not impose an "undue hardship." A number of states and municipalities have laws similar to the ADA that require employers with fewer than fifteen employees to provide reasonable accommodations. While the laws establish a minimum threshold for employers, companies and organizations are certainly not barred from providing more than what the law sets forth.
Prior to making a request for an accommodation at work, a critical 'pre-step' is meeting with your primary physician or a specialist who keenly understands your condition. Individuals with multiple sclerosis experience a constellation of complex symptoms; understanding how those symptoms affect your ability to carry out your day-to-day duties is crucial in order to make a tailored request for an accommodation. You should use this time as an opportunity to think through the extent of your needs and engage in a thoughtful and reflective conversation about your limitations.
The question of disclosing your disability to your employer is a loaded one that cannot be sufficiently addressed here. However, once you have determined that you require an accommodation, disclosure is the first step. You or a representative should let your employer know that you need an adjustment or change at work and that this is related to your medical condition. However, simply making the request does not guarantee that you will receive exactly what you asked for. Engaging in the aforementioned 'pre-step' is important because an employer is not obligated to provide the exact accommodation requested, however, a thoroughly crafted request that takes into account your specific workplace is more likely to be granted without alteration.
Making a request is the first step in what the EEOC calls an "interactive process." Your employer is obligated to engage in an informal dialogue about your request. If the accommodation you ask for seems too broad or is not feasible, your employer should discuss alternatives with you. During this exchange, your employer might ask for additional information regarding your disability. The extent of information you will be asked to provide about your condition may differ based on the employer. While some employers find minimal documentation sufficient, others might require more robust materials. Although employers may ask for documentation, you should be vigilant of requests that feel overbroad or excessive as this may violate the law.
The applicable standard to consider when asking for an accommodation is reasonableness. Essentially, a request for an accommodation is reasonable when it does not impose an "undue hardship" on the employer. What constitutes a hardship varies from employer to employer and is often determined by the size and resources of the employer, as well as the expense of the accommodation. Therefore, thinking carefully about the practicability of your request in the context of your job in advance of making it should make the process more constructive.
The Equal Employment Opportunity Commission (EEOC) provides guidance for those seeking accommodations and suggests a number of requests are generally considered reasonable, including:
making existing facilities accessible;
job restricting;
part-time or modified work schedules;
acquiring or modifying equipment;
changing tests, training materials, or policies;
providing qualified readers or interpreters; and
reassignment to a vacant position
Throughout the process you should make every practical effort to comply with requests for documentation and be open to different suggestions. However, if an employer simply refuses to provide any accommodation or the interactive process breaks down, you should speak to an attorney in order to assess your options. In some cases, an attorney may determine that the employer has been unreasonable and legal action may resolve the issue. In other cases, an attorney may consider the totality of circumstances and advise that the accommodations requested are not possible. In these cases, strategizing a transition out of your current employment may be the most prudent next step.
While there is no single way of going about obtaining accommodations in the workplace, having an arsenal of resources that shed light on the reaches and limitations of the law will help guide you through the interactive process.
Please see the following resources:

February 15th, 2017 @ 8:00pm - 9:15pm US/Eastern
Many people with MS at some point in their career may need to request a reasonable accommodation to help them perform the duties of their job. The American with Disabilities Act (ADA) requires an employer to provide a reasonable accommodation to an employee or job applicant with a disability, unless doing so would cause significant expense or business hardship for the employer.

Watch Webinar
REGISTER