Leisure: Why It's Important & Where You Can Find It
By: Can Do Multiple Sclerosis
---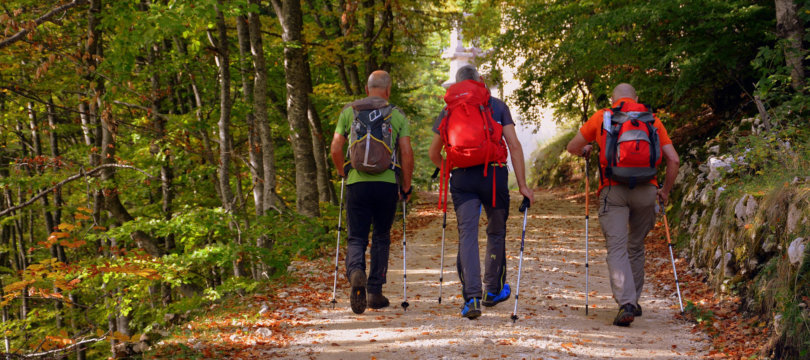 "In our leisure, we reveal what kind of people we are." – Ovid
"There are moments when all anxiety and stated toil are becalmed in leisure..." – Henry David Thoreau
In 2008, a team of researchers from Stony Brook University examined the impact of leisure on MS patients.[i] They concluded that increased participation in leisure activities contributed to:
Lower levels of apathy and depression
Improved cognition and self-efficacy
Higher levels of physical and mental Quality of Life
Positive effects on interrelated MS symptoms, e.g. coping with stressors
Further research identified 6 key "domains" where leisure activities can influence MS patients: individual growth, social connections, physical health, spiritual wellness, and education.[ii] These domains are "very important, particularly for people with neurological disorders. However, due to social and cultural differences, leisure activities have not been studied extensively."

So what is leisure? Simply put, it's any activity that contributes to "a complete and balanced lifestyle…True leisure is a process involving freedom, self-discovery, and growth."[iii] Leisure is discovering the things we love most in life.
For some people, this is hiking or traveling or reading or gardening or music or dancing. The list is endless. The key is to find activities that you enjoy….and then continue these activities despite the challenges that MS may present. The Stony Brook researchers identified that fatigue, lack of motivation, and costs were the biggest barriers for people with MS to engage in leisure activities. To overcome these barriers, they suggest "a collaborative effort combing the resources of healthcare delivery systems and community organizations."
There are great educational and advocacy organizations that can provide helpful information, including the National MS Society:
Can Do MS also has webinars and articles on finding and adapting activities:
Here is another article with more findings on the impacts of leisure-time activities on MS and caregivers.
Now that you understand the importance of leisure, where can you find organizations, resources, and opportunities to help you engage in these beneficial activities, particularly if your MS creates physical, mobility, or cognitive barriers? The best outlet for local resources is the National MS Society Navigators at 1-800-FIGHT-MS. Many local MS centers also have connections to wellness and enrichment programs. At support groups and MS events, you can meet others who share your same interests and can open your eyes to new possibilities. The MS Society also has online communities where you can take advantage of these connections.

Finally, your healthcare team (doctor, nurse, occupational therapist, physical therapist) are great resources for local offerings, adaptation strategies, and targeted information on how certain activities may benefit you. A psychologist or spiritual advisor can also help you understand your own barriers, motivations, and what you love most in life.
[i] Vanner, Elizabeth A. et al. Pilot study exploring quality of life and barriers to leisure-time physical activity in persons with moderate to severe multiple sclerosis. Disability and Health Journal. January 2008. 58-65.
[ii] Hosseini, Seyed Mohammad Sadegh et al. Leisure of People with Multiple Sclerosis. Iranian Rehabilitation Journal, March 2017. V15, n1. 1
[iii] National Center on Health, Physical Activity and Disability. Discover Leisure Education. < www.nchpad.org/ discoverleisure/leisure.html> Accessed on June 5, 2019.