Getting the Most Out of Your Medical Visit
By: David Rintell, EdD & Lynn Stazzone, RN, BSN, MSN, NP
---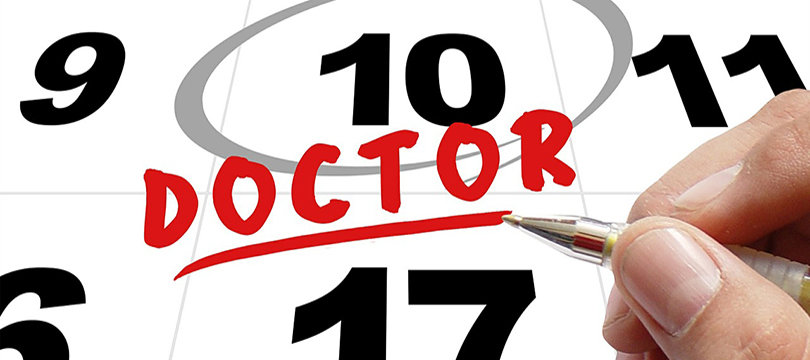 Stay healthier by becoming an active member of your own healthcare team! Multiple sclerosis is a complex neurological disease which often changes over time. There are now many treatments which can modify the disease, called DMTs or disease modifying treatments. There are also many treatments which help to improve or alleviate symptoms. Although the new treatment options are hopeful, understanding all of the potential benefits and risks to these treatments can sometimes be overwhelming.
There are times when information communicated to you by your health care providers can be difficult to understand. When you don't fully understand or are unable to act on information about your health care, you are more likely to develop poorer health. Developing a positive relationship with your doctor or nurse and improving communication are two keys which will empower you to live well with your MS. Communication is a two-way street. Learning how best to use your time, what to say, how to say it, and when to listen are important when you have a limited amount of time to spend with your doctor healthcare provider.
Here are some tips to getting the most out of your medical visits:
Getting ready for your visit.
Bring:
A list of your current medications, both prescription and over-the-counter meds including vitamins.
Pertinent outside medical records, i.e. MRI's, bone density reports.
A list of what you want to accomplish at this visit.
A list of questions you have for your provider.
Bring a friend or loved one as a second listener. Make sure to discuss the ground rules with your second listener. You might want your partner or close friend to help communicate what you have been experiencing to your health care provider. Or, you may want a friend just to take notes and listen unless you ask them to do something else.
Bring something to do while you are waiting for your appointment. It will help you be more relaxed and ready when your appointment begins.
10 steps that should help make the most of your visit:
Have an agenda. Begin planning the visit a few days beforehand. What would you like to accomplish in the visit? What's most important?
Make a list. Come up with the top issues that you would like to discuss – always have more if time permits. Then, re-do your list with the most important issues and questions on top. Prioritize!
Spend your time wisely. Start your interaction with a friendly greeting, but don't get caught up in "small talk". Remember, you only have a short amount of time, and a lot to discuss.
Be open and honest. Some of the things you may need to talk about may be embarrassing, such as sexual dysfunction or bowel problems. There is probably nothing the doctor or nurse has not already heard. The quickest way to fix a problem is to be able to identify it. Say it like it is!
Be patient. We live in a world that expects fast, easy fixes. It may take time to properly diagnose and treat a problem.
Make sure you understand. You may be presented with complex information, or just too much information at once. Ask questions. Restate what the provider has said in your own words, and ask her if you got it right. Bring a friend or loved one as a second ear. Use a tape recorder.
Discuss barriers. It is sometimes difficult to follow through with the advice given by a health care professional. If you feel that it will be difficult to do what is asked of you, let your provider know. For example if she says to give up caffeine, but you don't think you can do that, let your provider know.
Folllow-up. Get all of the care you need. If the follow-up is repeat an MRI in three months to assess the effectiveness of a particular drug, make sure to do it.
Positive interactions. Treat everyone in the office as you would want to be treated. When have a chronic disease, you are building long-term relationships not only with your doctor or nurse, but with the whole staff.
Take charge. Take an active role in managing your MS. You are the most important member of your health care team.
Keep in mind that the doctor/nurse/patient relationship is a relationship. Good relationships take years to develop. Be open and honest, and expect the same. Ask questions and be hopeful.
Click here to get even more great tips on this topic by watching our archived webinar on Navigating the Healthcare Maze with Your Healthcare Team.