Common Health Insurance Problems in Multiple Sclerosis: Solutions, Resources and Strategies
By: Emily Williamson, BSW and Kim Calder, MPS
---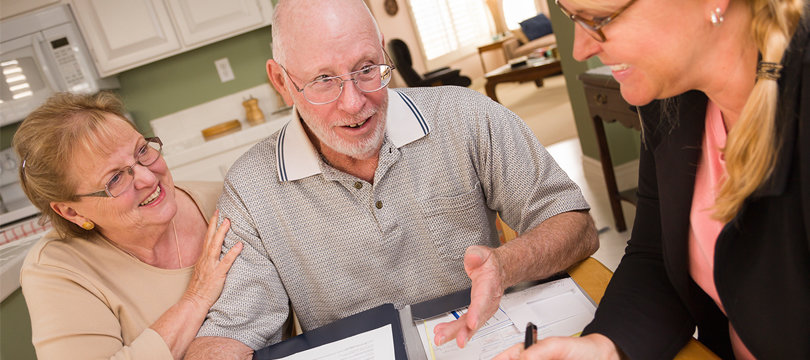 While no one plans to get sick or hurt, health insurance protects you from unexpected medical costs and offers other benefits like preventative care. We have taken some common questions and offered strategies and solutions to help to navigate this sometimes overwhelming world of health insurance.
How do I know if the plan I am choosing is the right one for me?
First things first—make sure you understand the vocabulary involved. There are a lot of different types of plans out there, and health insurance terminology can get confusing. Familiarize yourself with the basics, such as the difference between a Preferred Provider Organization (PPO) and Health Maintenance Organization (HMO) or what the difference is between a deductible and an out of pocket maximum. If you need to brush up on the terms, the Health Insurance Marketplace keeps a great glossary.
When choosing the plan that best meets your needs:

Take your time and do your research. There is nothing worse than buying a plan that has features you didn't know about or didn't plan for because it may not have seemed important at the time you made your choice. Unfortunately, at that point, you will likely have to wait until open enrollment to change coverage unless you would meet a requirement for a special enrollment.
Make sure your preferred providers are in network. Health insurance companies have their provider networks available for review online. You can even check with your current providers to confirm they accept the new plan you are considering. Think ahead—do you anticipate needing specialty care? Take a look at the specialists and ensure that you have acceptable options should you need them. Another thing-- don't limit yourself to checking on doctors. Ensure that the hospital, labs, and pharmacies you use or prefer are available in network.

Familiarize yourself with the medications on the formulary. Review the insurer's website for their list of covered drugs, called a drug or plan formulary to ensure the drugs you require are listed. The tier a medication is placed on determines your portion of the drug costs, and this may be a set amount or a percentage of the drug cost. Medication formularies are updated yearly but are subject to change at any point.



Some helpful terms:


Prescription drug tiers – drugs are assigned to a category or tier based on clinical effectiveness and cost. Tier One medications typically include the generic and least costly medications; Tier Two medications usually include preferred brand medications; Tier Three medications are generally non-preferred brand name medications; and then Tier Four are specialty medications.

Specialty drug tiers –These are the most expensive drugs on the drug list. These drugs are used to treat complex conditions like cancer and multiple sclerosis. They can be generic or brand name, but normally have the highest copayment or coinsurance amount.


Be aware that your insurer may cover MS drugs administered by infusion differently. Because infused drug treatments are administered by a doctor or infusion facility, your insurer may cover them as a component of your benefits for physicians' services. If they do, you may have separate charges for the drug and the infusion services. Contact your insurer if you're unsure.
Ensure you are aware of the charges you may be on the hook for. When looking at costs associated with health insurance, ensure you know the trade-offs you will make. When a plan has a lower monthly premium, this often means that you will have higher costs on the backend in terms of higher co-insurance and deductibles. You may end up paying more in the long run, so pick the best plan based on your own situation.

Check on coverage for other services that matter to you. What are the plan limits on services like physical therapy or other rehabilitation services? And what is the co-pay or co-insurance for durable medical equipment? These are things that may impact your care and it's good to know in advance what kind of costs you may be looking at.
How can I save money on my healthcare costs while ensuring I have access to everything I need?
It is human nature to want the most value for the least amount of money. The good news is that there are ways to stretch your dollar where health insurance is concerned.
Here are some cost-saving tips:
Use generic drugs and in network providers whenever possible. Utilizing in network facilities, doctors, and labs will help with controlling costs. And language is important. When you inquire about providers important to you, ask if the provider is contracted with your insurance plan, not just if they accept it.
Shop around for non-emergency care. If your provider is recommending a procedure, ask the billing clerk for the actual code as well as an estimate of the cost. Your insurance company may be able to provide a local facility with the least amount of out-of-pocket expense to you, or you can contact the local facility yourself. Use that information to make the best decision for you.
Consider negotiating if uninsured or you have a high deductible health plan.
Ask providers for discounts. Sometimes facilities or providers will offer you a discount if you pay at the time you receive a service or within the first thirty days before the bill is due. Also, if you have a high balance, try offering to pay half of the amount in cash as payment in full. Billing departments are often eager to collect something and get the charges off their books rather than risk dealing with the lengthy collections process.
Don't forget to inquire about financial assistance options. Non-profit hospitals are required to offer financial assistance; but most facilities don't tell you that you might be eligible for financial aid if you don't ask, so make sure you are asking the questions. Discounts are typically based on your income and assets, and can range from 10% off the charges to a full write off of 100%. However, financial aid programs are not just for indigent people, sometimes it is extended to people who have higher balances. Someone who earns $100,000 annually a year but has $25,000 in medical costs could qualify for assistance.
Inquire about a payment plan. Even if the provider won't offer a discount or write off, they may be able to put you into an affordable interest free monthly payment plan that won't break your budget. And actually, this strategy does leave you with the option to renegotiate down the road. As long as you have demonstrated good faith by making timely payments, the provider may be willing to forgive the remainder of the bill if you hit a hard time.
Look for assistance with pharmaceuticals. Many pharmaceutical manufacturers offer co-pay cards that assist patients with their out-of-pocket costs. Some of these programs are only available for commercially insured people and there are restrictions for patients with Medicare, Medicaid or Tricare. Also, in some circumstances non-profit organizations offer co-pay assistance for pharmaceuticals so be on the lookout for that help.
What do I do when insurance won't pay for the treatment I need?
An insurance plan is a contract between the insurance company and the consumer; the terms are based on your plan language. A 'denial' occurs when the insurance company makes a decision that a submitted claim or request for services is not covered under the provisions of your plan language and is thus outside of the 'contract'. Appeals are contract disputes initiated by patients or providers when they disagree with the plan's decision to deny or limit care. You have the right to appeal a health insurance company's decision to deny payment for services, medication, or equipment. These appeals can be done pre-service (before you receive the care), when you receive a prior authorization denial, or post-service (after you received the service or testing). Timelines and rules for the appeal must be outlined in the denial letter.
Internal appeal vs external review
You have the right to appeal your insurance company's decision to deny or limit treatments prescribed to you through an internal appeal. In that circumstance, you ask your insurance company to do a full and fair review of its decision to deny your claim or prior authorization. Those appeals can be initiated verbally to a customer service representative, or in writing. If you have exhausted the insurance company's appeal process and the denial was not overturned, the law permits you to have an impartial third party decide to uphold or overturn the plan's decision. This final process is often referred to as an external review, and there are some instances where external reviews are initiated through your state's board of insurance.
What makes a good appeal?
The most important thing to remember when appealing to your insurance company is that you need to respond directly to the reason for the denial. There are many denial reasons that could be listed on your denial letter or Explanation of Benefits including:
Denials for care from out-of-network providers or facilities
Not a covered benefit under the plan language
Experimental or investigational treatment
Not medically necessary
Reach out to your provider if a treatment he or she prescribed is denied, to see if their office is able to offer advice in regards to the appeal. They may offer to do your appeal for you, but be sure to confirm and coordinate who will be sending in the appeal so you don't run into any issues with missing deadlines or double filing. If you prefer to handle the appeals process on your own, ask your doctor to provide a Letter of Medical Necessity which will discuss your medical situation and offer their rationale for ordering the denied treatment, medication, etc. Also, when you connect with your provider, see if he or she has any suggestions of medical journals or peer-to-peer reviewed articles that support the medical treatment prescribed for you. That assistance coupled with your own research for medical journals or published research... and you are on your way to a strong counter argument!
The Patient Advocate Foundation publication, Your Guide to the Appeals Process, offers sample appeal letters that might help you with the formatting. Additionally, the National MS Society provides template appeal letters on commonly prescribed MS treatments, for you and your doctor.
Has healthcare reform changed my health insurance, or could it in the future?
Although many people associate the term 'health care reform' with the Affordable Care Act, the health care system is now and always has been evolving. More generally, 'health care reform' refers to changes in laws, programs or rules designed to make health insurance more accessible or affordable, or better able to provide high quality care at lower cost. No matter what type of health insurance you qualify for, the details regarding what benefits your plan covers, which providers are in the network (if your plan uses one), which drugs are on the formulary, and the amount you have to pay are the details most likely to change at any time. People with MS are encouraged to be vigilant in watching for such changes, as they can significantly impact access to MS treatments.
What if I get my insurance from an Affordable Care Act (Marketplace) plan?
Much attention has been paid to health care reforms affecting the accessibility and affordability of health insurance for people not eligible for coverage from an employer or other source, or those who could not purchase it on their own due to a pre-existing condition or high cost. The Affordable Care Act attempted to assure these individuals could buy their own coverage, apply for tax credits to lower the cost, or, if low income, enroll in their state's Medicaid program.
At this writing, most aspects of the Affordable Care Act remain unchanged despite attempts to repeal or re-structure the law. However, certain deadlines and resources have changed that may impact people who pursue coverage on their own, as follows:
There may be fewer coverage options for people in certain parts of the country where some insurance companies have chosen not to sell policies as of 2018. If you are in a Marketplace plan now, call to find out if they plan to continue offering individual (Marketplace) plans in 2018. Otherwise, Healthcare.gov remains the best source of comprehensive information and entry point for learning about one's eligibility for any health insurance programs or Medicaid.
The Open Enrollment period for coverage effective January 1, 2018 is November 1 to December 15, 2017. This six-week period is shorter than in past years, and is different than the open enrollment period for Medicare drug plans and Medicare Advantage plans.
Anyone eligible for Medicaid can still enroll at any time. Use Healthcare.gov to find out if you or anyone in your household is eligible for Medicaid.

You may qualify to enroll before or after the Open Enrollment Period, but be prepared to show documentation to verify your eligibility for a Special Enrollment opportunity to sign up before the next open enrollment period begins.
Additional information about health insurance prepared for people with MS is available through the National MS Society's website, or call to speak with an MS Navigator at 1-800-344-4867. MS Navigators are available to answer general questions about health coverage, and to refer you to additional resources for help enrolling in a plan or assistance program.