Building Resilience in the Face of Life Adversity and Challenge
By: Kenneth Nowack, Ph.D, Can Do MS Programs Consultant and Chief Research Officer of Envisia Learning, Inc.
---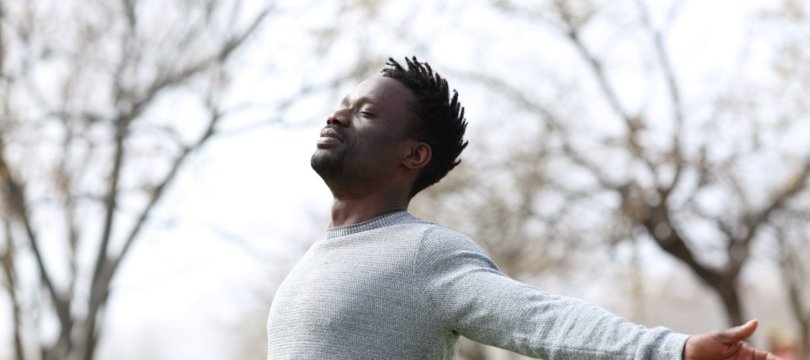 My father, who spent 3 years hiding from the Nazis during WWII, has been the impetus for my research about how we cope with life's difficulties and challenges.

In fact, I have spent over 20 years trying to understand why some people who experience challenges remain physically and psychologically healthy, and others tend to suffer negative consequences.
There is no "one size fits all" set of recommendations for responding to challenges, but there are ways you can build your own resilience.
4 Strategies to Build Resilience
1. Practice Mental and Physical Relaxation Exercises
Our research and others suggest that the practice of relaxation techniques is associated with significant and important changes at the brain level and with our inflammatory responses to stress that are protective of health and well-being both at work and at home.
2. Strengthen and Use Your Social Support Network
Research suggests that the influence of social relationships are comparable with well-established risk factors such as smoking and alcohol consumption, physical inactivity, and obesity. Additionally, a social or emotional support network has direct effects on physical health and buffers the negative effects of stress.
Find a supportive community (such as the people you meet at Can Do MS Programs) and connect with people who share common life experiences for support, education, and mutual aid.
3. Get Adequate Rest, Recovery, and Sleep
Across an 85-year lifespan, an individual may sleep nearly 250,000 hours or more than 10,000 full days. Yet, many people, especially those with MS, report feeling chronically fatigued and sleep-deprived. In the past 50 years, the average amount of sleep we get on work nights has decreased by an hour and a half, to a little less than 7 hours from 8.5 hours.
Getting adequate sleep and detaching from work each day helps to facilitate resilience and well-being.
4. Seek Hope, Purpose, and Meaning in Life
Deborah Danner and her colleagues published a study rating the autobiographies of 180 Catholic nuns for the expression of optimism, life purpose, and positive emotional content and related this to their survival from the ages of 75 to 95. The happiest nuns lived 10 years longer than the least-happiest nuns, and by the age of 90, the most optimistic, purposeful, and cheerful nuns survived 66 percent of the time, while the least cheerful sisters only survived 30 percent of the time.
However, living long and healthy appears to be more than just being happy and cheerful. Growing evidence suggests that clarifying and finding purpose in life helps people cope and even flourish in the face of challenges and adversity.
Conclusion
One's trajectory following life challenges and adversity is unique to each of us. For my father, he found the woman of his dreams in the same orphanage in which he was raised. My mother and father raised a loving family and were married for 63 years before his passing a few years ago.
Through my father's experience, the saying "Things turn out best for the people who make the best out of the way things turn out" is one that resonates strongly with me and may indeed be a good mantra for all of us during life challenges.
--
Kenneth M. Nowack, Ph.D. is a licensed psychologist and Chief Research Officer of Envisia Learning, Inc. (www.envisialearning.com). Dr. Nowack received his doctorate degree in Counseling Psychology from the University of California, Los Angeles and has published extensively in the areas of 360-degree feedback, assessment, health psychology, and behavioral medicine. Ken serves on Daniel Goleman's Consortium for Research on Emotional Intelligence in Organizations and serves as Editor-in-Chief for the APA journal Consulting Psychology Journal: Practice & Research.