Adaptive Equipment: How It Can Help You Exercise
By: Juliann Hanson-Zlatev, OTR and Kathy San Martino, PT, NCS, ATP/SMS, CLT-LANA, MSCS
---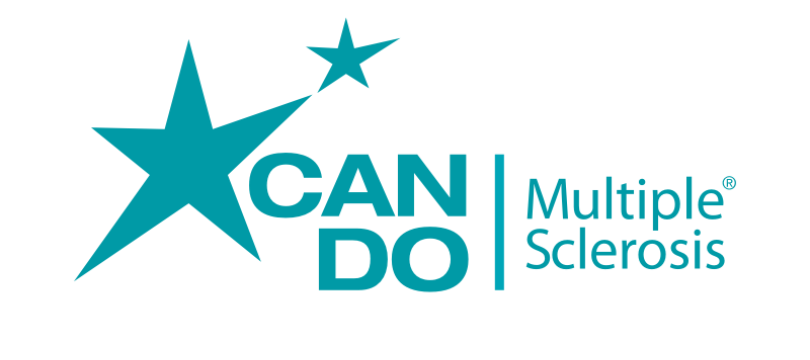 When MS impairs your mobility more and more, exercise can pose yet one more challenge. For some the word "exercise" conjures up negative feelings or nervousness while for others, exercise represents 'me time', empowerment, a feeling of wellness, accomplishment, and taking care of yourself.
There are adaptations that can be helpful. Some will argue that there's nothing that Velcro and duct tape can't adapt. There are a variety of low tech and hi tech options. Not to plug our professions, but it's highly recommended that you seek advice from a PT or OT before purchasing any equipment in order to spend your insurance money more wisely.
A comprehensive exercise program should address your flexibility, strength, balance and cardio or endurance. Be sure to include all of these because "IF YOU DON'T USE IT, YOU LOSE IT!"
Flexibility is important as we age as our muscles are innately less flexible. Also, inactivity means less opportunity to naturally stretch through mobility activities.
Some tricks we recommend for stretching are to use a belt, Thera-band stretching strap or a towel. If you're in a power wheelchair, request power elevating leg rests.
Improving your overall strength will allow you to be more independent and also help your balance. Strength training can be as simple as a Thera-band attached to a doorknob or other fixtures to more expensive options that can provide strength training and cardio training simultaneously.
A Swiss workout ball or Wii can provide balance training. There aren't rules against sitting on the Wii platform if needed. You can also look for recreational activities that provide fitness opportunities e.g. cycling/ hand-cycling, yoga, swimming, or even sit skiing. Swimming can be great options because the water buoyancy can accommodate impairments and cool water helps keep your body temperature down.
Occupational therapy can be a terrific tool in your arsenal when difficulties or challenges present themselves in your daily life. I am continually amazed at the clever inventiveness of people and how they can solve a problem. Whether challenges face you in mobility, meal preparation/eating, dressing, bathing, balance, stair-climbing, walking, exercise or work activities, someone has invented a tool or figured out a posture that alleviates or eases the problem. Occupational therapists are the consultants that can help you match your needs with these clever tools/equipment.
Often, the biggest challenge lies in identifying whether you should be using a tool or adaptive equipment yet. Many people have told me they feel using adaptive equipment means they are conceding to MS and they have "given in" to the disease. In these instances it is important to consult with an occupational therapist to evaluate your specific situation. Many times a simple adjustment to your posture can mean greater ease and independence in an activity. At other times the application of adaptive equipment/tools can free up precious energy and time you might wish to use elsewhere in your day. Sometimes, the application of equipment or a tool can mean independence instead of dependence to complete an activity. The choices are many and the results can be dramatic! Be sure to investigate adaptive equipment/tool options!
Click here to get even more great tips on this topic by viewing our archived webinar on Adaptive Equipment: How It Can Help You Exercise