Tips and Tricks for Planning an Accessible Cruise
By: Candy B. Harrington
---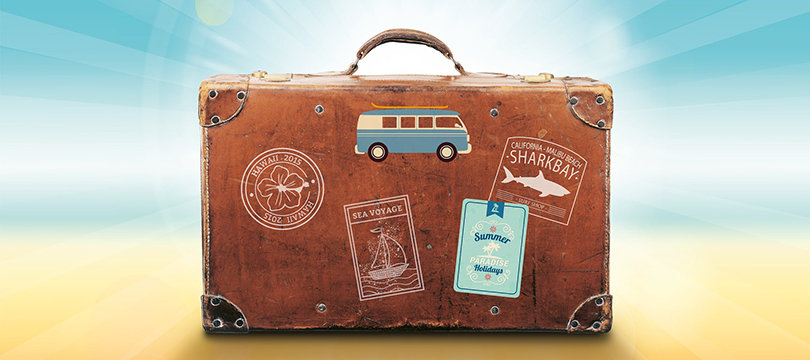 A cruise vacation is an excellent choice for people with multiple sclerosis. You can visit a lot of ports and only unpack once, which saves a lot of energy. Additionally, since todays cruise ships offer a variety of healthy menu options and state-of-the-art exercise facilities, it's easy to stay in shape while at sea. Last but not least, if fatigue hits while you're on a cruise, it's easy to alter your schedule and enjoy a low-key day on the ship.
That said, some ships are just more accessible than others. The good news is, with a little research and advance planning, you can design a relaxing cruise vacation that meets your specific access needs.
Choosing a Ship
Although cruise ships that call on US ports are technically covered by the Americans with Disabilities Act there are no access guidelines on the books yet. On the plus side, many cruise lines have responded to the market and have voluntarily added accessible cabins to their ships. Still, for the best access it's a good idea to choose a larger ship that's been constructed within the past three years.
Most of the major cruise lines have a special needs department, and it's best to deal with them directly. It's important to note that not all accessible cabins are the same, so you need to inquire about the specific access features you need, be it a roll-in shower, an automatic door, or just a wide doorway.
Don't forget to ask about access to the public areas of the ship, especially those of prime interest to you. For example if you really like the nightly shows, ask about the availability and location of wheelchair seating in the showroom. Additionally, if you'd like to enjoy the water, ask the special needs department if any of their ships are equipped with pool and Jacuzzi lifts.
Planning Accessible Shore Excursions
Planning accessible shore excursions goes hand-in-hand with choosing a ship. First and foremost, you need to look at the ship's itinerary to determine if it has any tender ports.
In some ports, cruise ships anchor offshore and ferry their passengers to the docks in small boats called tenders. This can be problematic for passengers with mobility issues, as some cruise lines hand-carry disabled passengers aboard tenders, some use mechanical devices and some do not permit power wheelchair-users to tender at all. It's also important to note that if the seas are choppy, people with balance issues may have problems boarding a tender. Always remember to ask about the cruise line's tendering policy for wheelchair-users before you book your cruise.
You should also ask a lot of questions about ship sponsored shore excursions, as in most cases you have to be able to climb up the steps of a tour bus in order to participate. If you need a wheelchair-accessible shore excursion, it's best to book it on your own.
Two good resources for planning accessible shore excursions are Cruise Critic (www.cruisecritic.com) and Emerging Horizons (www.emerginghorizons.com). The former has a discussion board dedicated to "Disabled Cruise Travel" with lots of first-hand accounts of accessible cruise experiences. The latter offers accessible travel tips and resources, and includes a good collection of accessible tour and shore excursion providers around the world.
Tips & Tricks
It's also good to keep these points in mind when planning an accessible cruise.
Remember to request pier assistance when you book your cruise. Disabled passengers are given priority boarding upon advance request and fast tracked through the line.
Most ships have wheelchairs that can be borrowed for embarkation, but if you need one full-time or ashore, arrange for a rental to be delivered to your cabin.
Some cruise lines can also provide special equipment, such as a commode chair or a shower chair, upon advance request.
Other medical equipment – such as a Hoyer lift – can be rented from the cruise line's approved suppliers and delivered to your cabin.
Plan ahead! Accessible cabins are in short supply so try to book at least 6-9 months in advance to get your first choice of sailing dates. Accessible balcony cabins on Alaska cruises sell out extremely fast, so book those as soon as they become available.
Slow walkers who use compact folding scooters need to make sure that the cabin doorways are wide enough to accommodate them, as most cruise lines don't allow scooters to be parked in hallways.
If you use a power wheelchair or scooter, make sure the electrical supply on the ship is compatible with your battery charger. It's also a good idea to pack an extension cord and a power strip, as electric outlets are limited.
If you take along a manual wheelchair, mark it clearly with your name or personalize it in some way, so it won't be mistaken for one of the ship's wheelchairs.
When you book your cruise, remember to request a table near the restaurant entrance, but out of the main traffic flow; as this will make for a more pleasant dining experience.
Don't forget about airport transfers. If you purchase transfers from the cruise line, be sure and let them know you need a lift-equipped or ramped vehicle.
Finally, if you use a power wheelchair or scooter, bring along a manual wheelchair for use in port. This is especially helpful in Caribbean ports, where it's difficult to find lift-equipped transportation.
Click here to get even more great tips on this topic by viewing our archived webinar on Accessible Travel Basics From Planning to Execution.