Welcome to the Can Do MS Webinar Series archive page! Please click below to select a webinar archive you would like to view or search by topic in the sidebar. Or click here to register for upcoming webinars.
Closed Captioning
Closed captioning is available on all archived webinars. To access subtitles, click on the teal "Watch" button. When the Youtube® video appears, click on the white CC box on the bottom toolbar. A red line under the CC box means closed captioning is activated.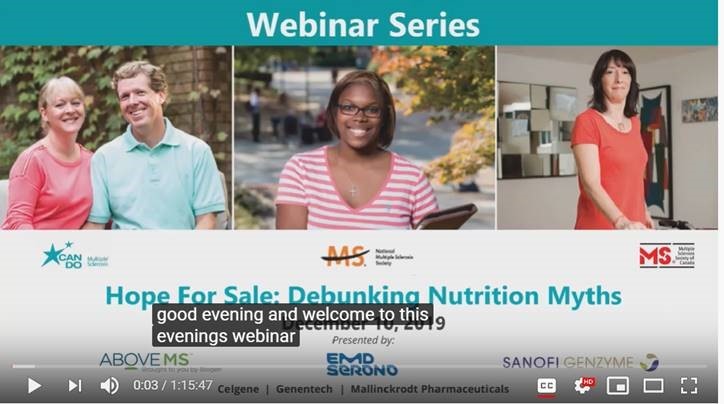 These materials may be downloaded and used for personal educational and referential use only. Any repurposing or dissemination of this content requires the consent of Can Do MS. Can Do MS is not responsible for the accuracy of currency of the information provided. Always consult with your healthcare team. ©Can Do Multiple Sclerosis.