Tune in on the first Wednesday of every month from 8:00 pm - 9:00 pm ET.
Join our free, live webinars to learn about various aspects of living with MS and how to manage common symptoms and challenges. Register today, hear from MS experts, and ask your own questions!
Register just once for the entire 2021 series.
You will receive a confirmation email upon registering. Reminder emails will be sent 24 hours and 2 hours prior to each webinar. To access the webinar, locate your reminder email and click Join Webinar.
CLOSED CAPTIONING
Closed captioning is available on archived webinars, which are available here within 24-hours of the live event. To access subtitles, click on the teal "Watch" button. When the Youtube® video appears, click on the white CC box on the bottom toolbar. A red line under the CC box means closed captioning is activated.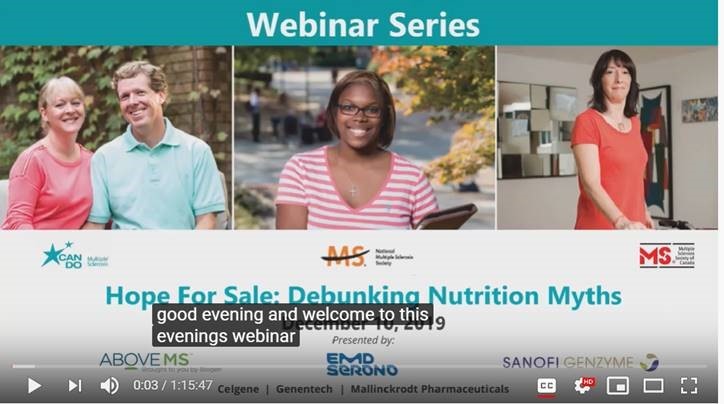 These programs are possible thanks to the generous support of the following sponsors: