Learn about shared decision-making in MS healthcare.
---
Anyone can thrive with MS, but getting there can seem overwhelming. Where do you start? How do you find answers? What are the right decisions for you?
You don't have to go it alone...the path is easier to navigate when you work as part of a team!
MS Path 2 Care provides a roadmap to finding trusted resources and building collaborative relationships with your healthcare team.
On this page:
JUMPSTART Program: Proactively Managing Your MS
Video Series: Mood & Movement
Video Series: Keeping Your World Full and Active
MS Path 2 Care Toolkit
Podcast Series
---
---
Webinar Series
Presented by Rosalind Kalb, PhD and Mandy Rohrig, PT, DPT, MSCS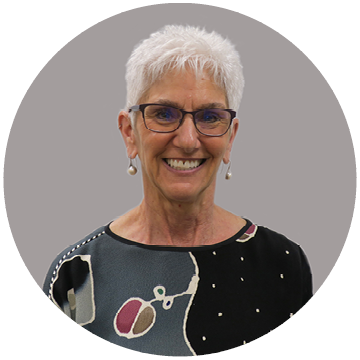 Psychologist Roz Kalb and physical therapist Mandy Rohrig are here to help you navigate the changes that MS brings into your life.
Mood & Movement: What We Know, What You Can Do, and Who Can Help
In this series, Mandy and Roz discuss how a team approach to exercise can put you on the path to better emotional wellness.
This series includes a summary of the latest research on mood & movement, steps to overcoming barriers to exercise, and conversation starters to get support from your healthcare providers and loved ones.
Keeping Your World Full and Active: It's All About Managing Your Symptoms
In this series, Roz and Mandy discuss how healthy grieving, adaptation, and problem-solving can open up your world—both for you and your loved ones.
Learn practical solutions and conversation starters to overcome challenges at work, in your home & community, and in your relationships.
Toolkit
Need a map? Download or print this guide to help you with:
Addressing emotional well-being
Addressing cognitive changes
Understanding the MS healthcare team
Navigating healthcare resources
---
Podcasts
Diet, Exercise, and Healthy Behaviors
Learn how your food, exercise, and lifestyle choices can improve your MS and your overall quality of life.
Speakers: Mandy Rohrig, PT, DPT, MSCS (physical therapist), and Steve and Myra (couple living with MS)
Mood, Cognition, and Spirituality
Learn how taking control of your emotional, cognitive, and spiritual well-being can help you stay motivated and resilient, improve relationships, and enhance all of the areas of your health and wellness.
Speakers: Roz Kalb, PhD (psychologist), and Steve and Myra (couple living with MS)
Home, Work, and Relationships
In this multidisciplinary discussion, we will discuss managing potential barriers in these areas of wellness, including tools, adaptations, accommodations, and members of the healthcare team who can assist.
Speakers: Roz Kalb, PhD (psychologist), and Steve and Myra (couple living with MS)
MS Path 2 Care is made possible thanks to the support of Sanofi Genzyme and other generous donors.