---
Learn more about the importance of shared decision-making in MS care.
Everyone can thrive in living with MS, but getting answers to your questions - or just getting started - can be overwhelming.
You don't have to go it alone...the "path" is easier and more effective when you work as part of a team! MS Path 2 Care provides a roadmap to finding trusted resources and building collaborative relationships with your healthcare team.
Resouces
JUMPSTART: MS Path 2 Care
Join us for a live virtual interactive educational event aimed at helping people with MS and their support partners actively manage the condition. This special MS Path 2 Care event will introduce problem-solving approaches that are focused on building a collaborative relationship with your healthcare team.


Presenters: Rosalind Kalb, PhD and Mandy Rohrig, PT, DPT, MSCS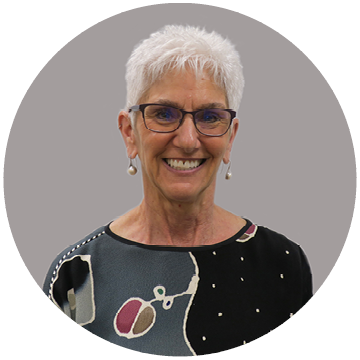 Mood & Movement: What We Know, What You Can Do, and Who Can Help
In this webinar series, Mandy and Roz discuss how a team approach to exercise can put you on the path to better emotional wellness. This webinar includes a summary of the latest research on mood & movement, steps to overcoming barriers to exercise, and conversation starters to get support from your healthcare providers and loved ones.
Keeping Your World Full and Active: It's All About Managing Your Symptoms
In this webinar series, Roz and Mandy will discuss how healthy grieving, adaptation, and problem-solving can open up your world - for the person living with MS AND support partners! This webinar includes practical solutions and conversation starters to overcome barriers at work, in your home & community, and in your relationships.
Podcast
Diet, Exercise, and Healthy Behaviors
Learn how your food, exercise, and lifestyle choices can improve your MS and your overall quality of life.
Speakers: