Support Can Do MS by buying Super Rad Raygun this month
September 6th, 2019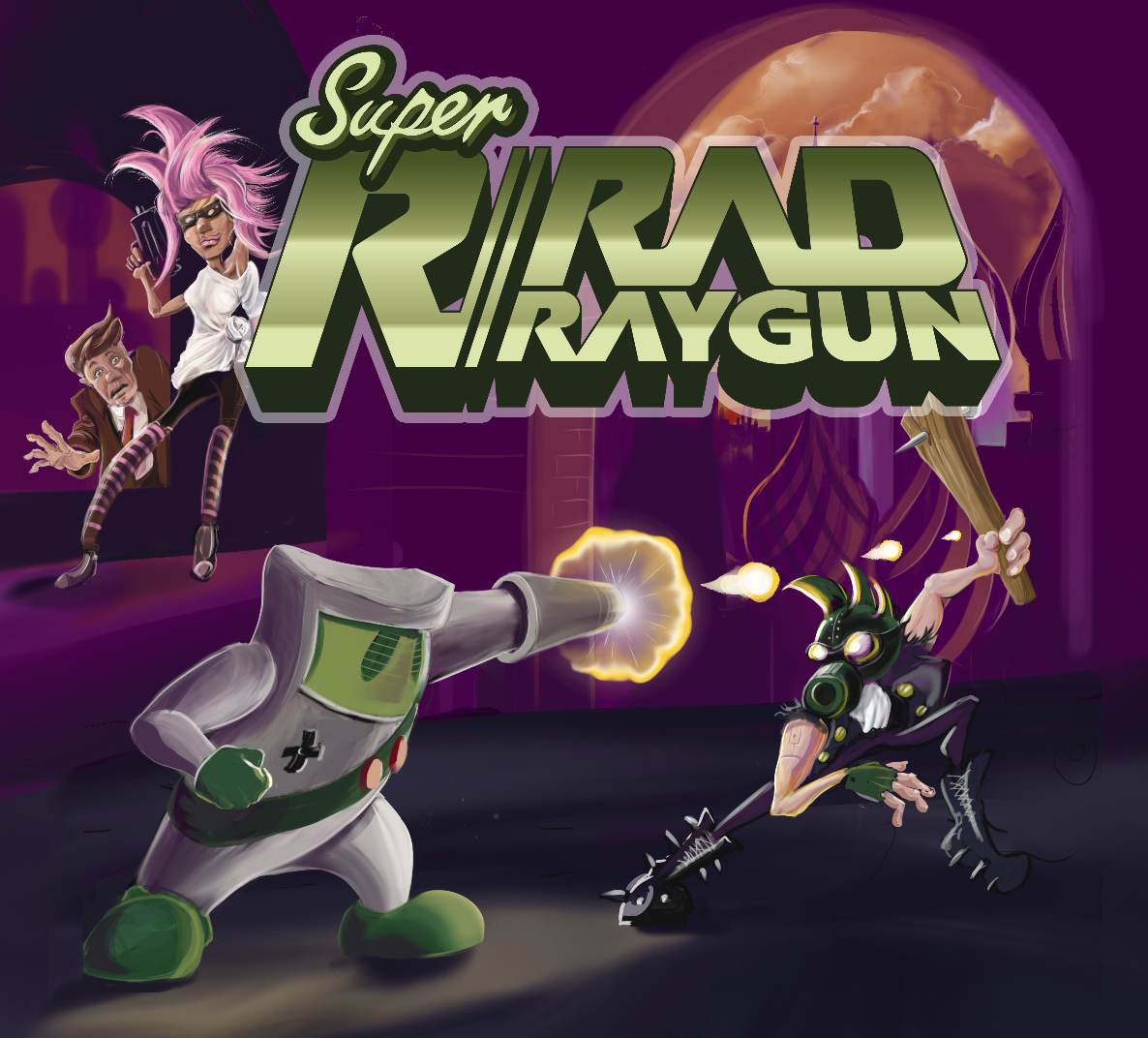 DALLAS, TX, September 1, 2019 – Independent game developers Chris Bryant and Chris Hernandez are raising money for families living with MS. All revenue for Super Rad Raygun on itch.io during the month of September will be donated to Can Do MS!
"Can Do MS delivers health and wellness education programs to help families living with MS thrive," says Bryant, Co-founder and Game Developer of TRU FUN Entertainment, LLC. "They offer the industry's most comprehensive program for support partners and loved ones, enhancing overall health and well-being by addressing challenges that are unique to families living with MS."
While Super Rad Raygun aims to be fun and approachable, the team wanted to give it a deeper meaning as well. The game's limited-energy mechanic is based on Bryant's personal experiences with MS.
In 2013, during PAX Prime, when they weren't promoting the game, Bryant and Hernandez were seeing the sights of Seattle – which involved walking. For three days, they explored the city as Bryant's MS continued to take a toll on his body. He could walk for 10 to 15 minutes, then he'd have to sit and rest to regain his energy.
During these breaks, the team would discuss the game and the enhancements that they'd like to make. They thought it might be interesting to incorporate Bryant's struggles with MS into Super Rad's gameplay. The result is an upgrade system that allows Rad to become super powerful, but he has to balance this with a limited amount of energy. So, if the player uses too many abilities, they will exhaust all of Rad's energy, forcing them to take a brief rest.
To support Can Do MS, you can pick up a copy of Super Rad Raygun on itch.io or donate directly using the link below.
itch.io: https://trufun.itch.io/super-rad-raygun
Fundraiser: https://donate.cando-ms.org/SuperRadRaygun
About Can Do MS
Can Do MS transforms lives by delivering health and wellness education programs to help families living with MS thrive. For more information, visit the organization's website at CanDo-MS.org or call 800-367-3101.
About Super Rad Raygun
It is the year 198X. Big hair is hot, and the war with the Soviets is colder than a refreshing glass of New Coke. RAD RAYGUN must travel the world fighting communist robots, and save the 1980′s by shooting his way through the decade in a totally fresh, expanded version of the original Xbox Live indie game.
SUPER RAD RAYGUN pits Rad against a whole new wave of deadly enemies and locations – from the Communist strongholds of the Far East to strategically insignificant islands off the South American coast. But chill out, because Rad has gnarly new weapons, upgrades, and a revamped gameplay engine to help him out.
Ultra sharp 144p resolution graphics and 4 unique shades of monochrome off-green bring Rad Raygun to life, as only 80′s mobile technology can.
###