Celebrate #MySupportHero: Honor Your Support Hero During MS Awareness Month
March 1st, 2017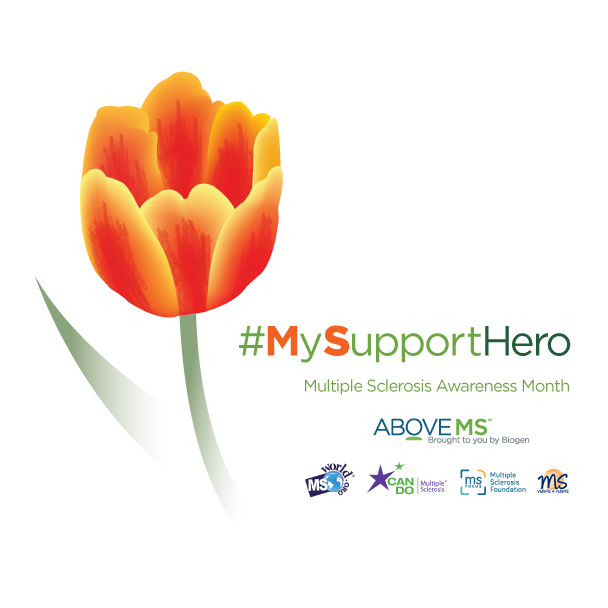 There are many unsung heroes who provide invaluable support for people living with multiple sclerosis (MS). To recognize these support partners, Can Do MS is excited to work with Biogen and other MS organizations on the #MySupportHero initiative during MS Awareness Month.
#MySupportHero celebrates those who play such an important role in providing people with MS help, care, laughs, and inspiration when it's needed most. This is our way of saying THANK YOU to the family members, friends, healthcare professionals and others who empower the community!
Get involved with #MySupportHero
Show appreciation to your support heroes on social media using the #MySupportHero hashtag
Share posts from Above MS Facebook and Can Do MS Facebook pages that contain the #MySupportHero virtual flower
Retweet posts from @BiogenMS and @CanDoMS that contain the #MySupportHero flower
Change your profile picture on social media to the virtual flower – download it here
Learn more about #MySupportHero on AboveMS.com, Above MS Facebook and @BiogenMS
Biogen is not involved with content unrelated to #MySupportHero on the Can Do MS website and social media pages.
Connect with Can Do MS: Facebook | Twitter | Instagram




###