MS in Harmony: Helping People Living With Multiple Sclerosis Achieve Mind-Body Harmony Through Music Therapy
July 6th, 2021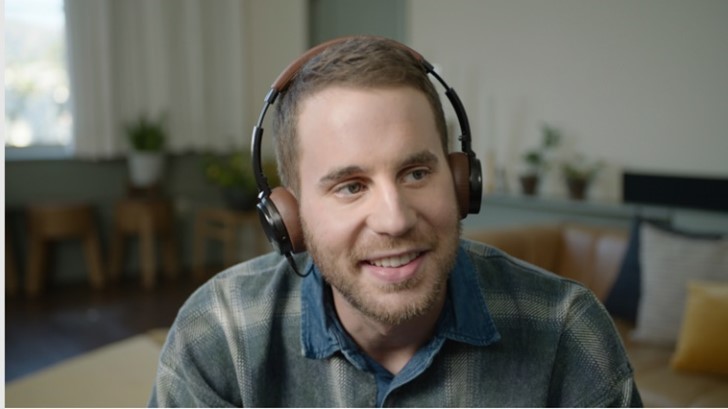 Have you ever wondered why you sometimes feel goosebumps or shivers down your spine when a vocalist hits a perfect high note? Or why you can instantly recall lyrics to a song you haven't heard in years when it appears again on your playlist?
Music can have measurable effects on specific parts of our brains – stirring emotion and spurring changes that can cause powerful sensations and physical reactions. Music therapists are certified specialists that can help harness the special properties of music as part of comprehensive management plans for people living with central nervous system (CNS) diseases like multiple sclerosis (MS).
Through an initiative called MS in Harmony, Bristol Myers Squibb and the American Music Therapy Association partnered with award-winning actor, singer and songwriter Ben Platt and his sister-in-law Courtney, a dancer, choreographer and actor who lives with relapsing MS, to encourage people living with MS to give this unique, and fun, intervention a try.
Research suggests that music therapy may be beneficial in terms of the impact it has on both physical and mental function in people living with MS. It may also help address some of the emotional challenges associated with the disease, including depression, low self-esteem, and anxiety.
Music therapy can include a wide spectrum of exercises – everything from writing and singing songs and playing music, to listening to music and creating playlists.
A central part of the program is the MS in Harmony website – MSinHarmony.com – which explains the latest research in this area and provides an interactive opportunity to explore music therapy techniques. Video interventions are designed specifically for people living with MS and led by board certified music therapists. Some of the videos on the site feature Ben and Courtney Platt.
Check out MSinHarmony.com and follow @MSinHarmony on Instagram to learn more and experience the potential effect of music therapy today.