MS Global Raises $219,665, Smashes Fundraising Goal by Over $9,000
November 7th, 2017

The MS Global charitable cycling team made up of 56 biking enthusiasts, including 12 with MS, powered through 14,400 miles in Mallorca, Spain, this September raising $219,665 for Can Do MS!
100% of proceeds support MS Global Scholarships, which provide full scholarships for families with MS to attend life-changing programs.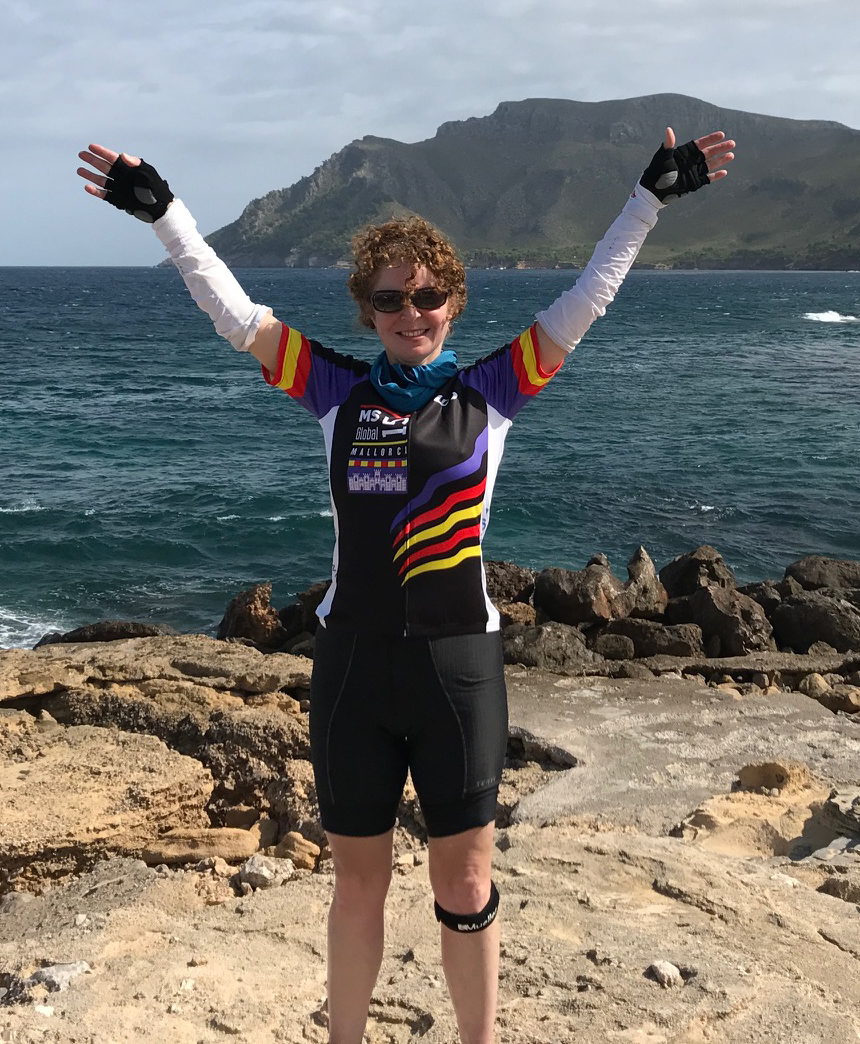 Vivian, who has MS, rode in her first MS Global this year and raised almost $6,000!
"It is brutally hard to get moving after an MS relapse. It takes everything you have," says Vivian. "The riders and the huge-hearted volunteers are fearsome and generous. Their stories and support changed what I thought was physically possible for me. I had NEVER ridden so many days, so many miles, or climbed so many mountains. So far out of my depth, the MS Global family helped me find the courage to get back on that bike every morning. And I did.
My hope is that the scholarships we funded for Can Do MS programs will help provide families with MS with the resources and the encouragement to get moving again, too."
Thank you, MS Global, for transforming lives.
---
About MS Global
MS Global is an annual charitable bicycle tour founded in 2003 by former professional cyclist Tyler Hamilton. Its mission is to help fight MS by supporting MS research and making a difference for people who live with the disease. Since 2008, MS Global has generated more than $1.3 million for the fight against MS.