It was just another March morning...
March 29th, 2018
Dear friends,
I wish you could have been with me to hear Diane's story of that ordinary March morning.
"I was sitting in the doctor's office after all the tests. He told me, 'you have multiple sclerosis.' I had no clue what MS was and had this naïve attitude that I would be old by the time it affected me...I was so wrong."
Diane Hall and her husband, Rick, never imagined that their lives would change so drastically with just those few words: "You have MS." That was fourteen years ago. Rick took her hand and said, "This is not your problem. It is ours."
Diane describes her MS as "a slow, gradual, taking things away." She was at a loss, grieving over what she could no longer do and scared what else she might lose, like the ability to walk.
"I could no longer do the family grocery shopping, walk the dog with my husband, or spend time with my friends if it involved walking."
Because of you and others like you, Diane and Rick were able to attend a Can Do MS program where they learned what is possible with MS. They learned how to live fuller, richer lives within the constraints of MS. More importantly, Diane no longer says "I can't."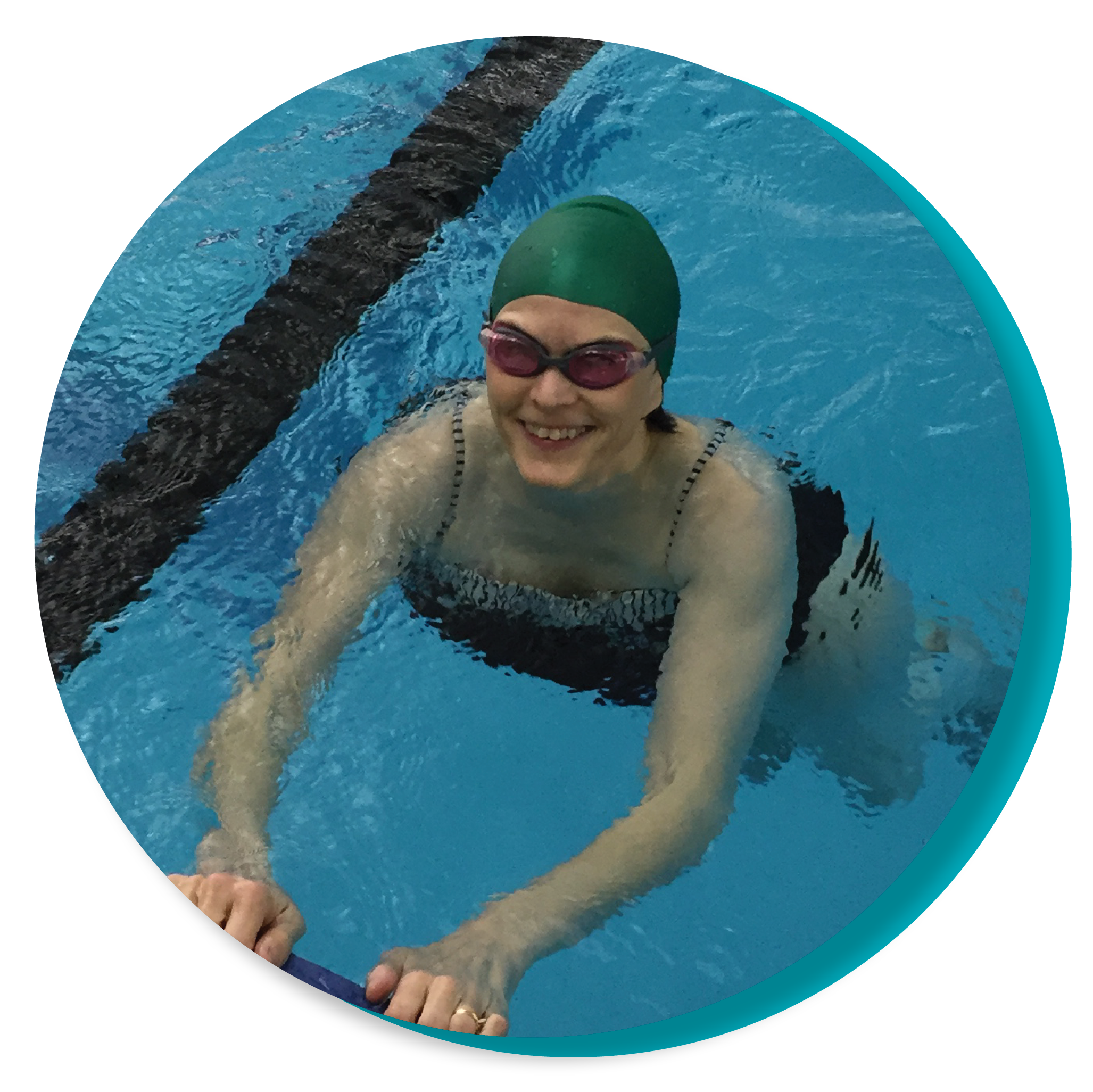 "After the program, I found new ways to do the things I used to do. Like getting a three-wheeled bike to join my husband on walks. When that became too difficult, I got a handcycle. And I learned to swim! The fact that I can exercise and see improvement without my legs holding me back has truly been an uplifting discovery!"
The CAN DO® Program is a four-day educational program dedicated exclusively to people with MS and their support partners. Participants receive a personal approach that addresses the whole person and family through a comprehensive team of MS experts and interactive learning opportunities.

Diane said that having the abundance of contact with healthcare professionals in a very personal way was life-changing.
"I gained more confidence in finding new ways to do things and learned how uplifting that can be! It has empowered me to keep striving for things that help me engage in life instead of increased seclusion and despair."
Friends like you make it possible for all of our students to receive full scholarships to attend our health and wellness education programs.
This single principle guides our work: Every person with MS should be given the opportunity to experience our life-changing programs, regardless of financial ability.

I can assure you that all of the money we raise changes the lives of students like Diane by helping them thrive. With your help, Can Do MS is able to serve over 34,000 students and family members each year with educational programs that really do transform lives.
Today, we need your support so we can do even more…please consider sponsoring a student like Diane who needs your help.
"It's a once in a lifetime thing, and I wish everyone could go. It was so advantageous to look at every aspect of my life and have so much support from so many professionals. Thank you."
I hope you are inspired by Diane's story. There are thousands of students like Diane who come to Can Do MS each and every month with the hope of personal transformation. Your gift makes their transformation possible.
You may not know their names, but they'll carry thanks in their hearts for your kindness and generosity.
Your entire gift will be put to good use right away, making a tremendous difference in the life of a student like Diane. Together, we CAN change lives!
Won't you join me today?

Lisa Mattis
CEO
P.S. Please don't set this letter aside. Make your scholarship gift today, and you'll make a lasting impact in a family's life.