Every Step Kicks MS
July 3rd, 2017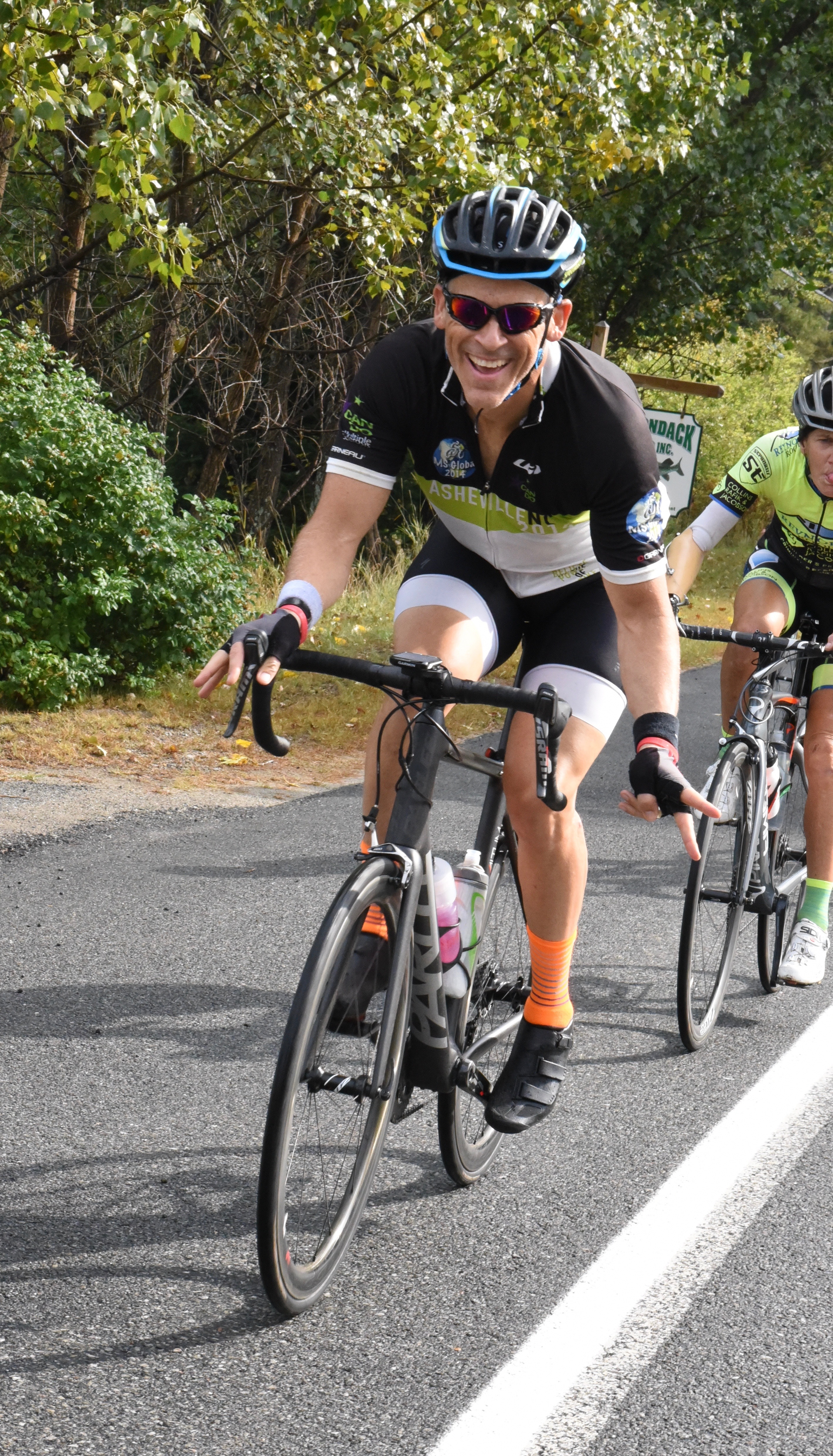 Seven years ago, endurance athlete and MS Global fundraiser Gene Caffrey was diagnosed with MS. On June 9, 2017, he is recognizing this pivotal anniversary by embarking on an incredible cycling challenge: climbing 7,000 feet over Vail Pass in Colorado to raise $30,000 for Can Do MS.
June 12th Update
Gene did it! He surpassed his original goal and climbed 8,330 feet and biked 83.3 miles!
"I have always been an athlete.

My first MS attack took place during an Ironman competition. Halfway through the swim, I reached the sand for my second loop and it was like someone shot my legs. I fell to the sand, got up, and swam the second loop without kicking.
The next day I couldn't feel my feet. Then everything became numb up to my chest.
After my official diagnosis, I learned about Jimmie Heuga. He fought his MS with exercise and was teaching others to do the same. Jimmie's can do spirit inspired me to give a marathon another go. The training was painful, but it evoked a mantra that I live my life by: every step kicks MS.
As I continued to train, my symptoms felt better. If I missed too many days, they would feel worse.
MS eventually took away my ability to run. So I turned to something I could do: cycling.
Each year, I bike hundreds of miles with MS Global and raise funds and awareness for Can Do MS.
I AM still an athlete."
-Gene Caffrey, MS Global Fundraiser