Art Alexakis Releases Poignant Music Video for Multiple Sclerosis-Inspired Song "The Hot Water Test"
April 27th, 2020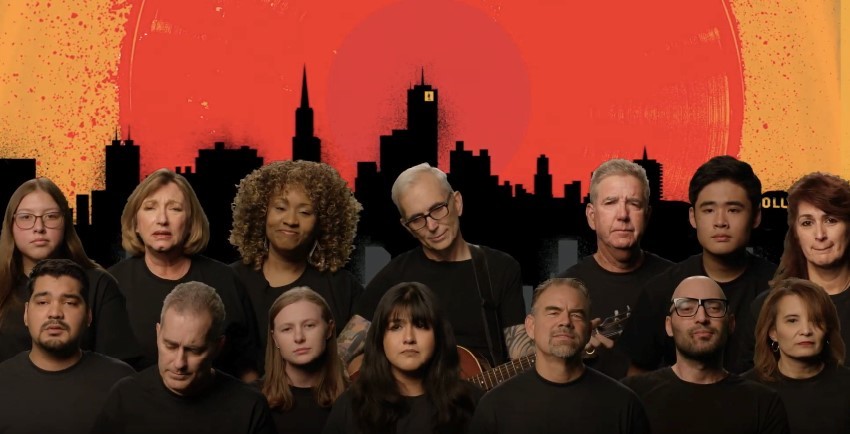 Los Angeles, CA – April 25, 2020 – Art Alexakis, the charismatic frontman of multi-platinum selling rock band, Everclear, is premiering the music video for his multiple sclerosis (MS)-inspired song, "The Hot Water Test". Watch here: https://www.youtube.com/watch?v=fnM7ax9Ithc&feature=youtu.be.
Directed by Denny Tedesco, the poignant clip features MS warriors of varying ages, genders, ethnicities and backgrounds, coming together to sing the emotional lyrics that recount the day Alexakis was personally diagnosed with the disease. "I'm so grateful for all of the amazing people who have been living with MS that we brought together to take part in this video," elaborates Alexakis. "With the current state of the world, it couldn't be more timely to bring awareness to the MS community and everyone else living with underlying conditions that are even more susceptible to this virus."
The title, "The Hot Water Test", is a reference to the hot bath tests used to diagnose MS in the early 20th century. Alexakis explains: "Doctors would diagnose MS by putting their patients into super-hot water and wait for them to start showing symptoms. It was pretty barbaric and miserable, and just one example of the the kind of experiences that people with MS, autoimmune diseases, cancer, or for that matter any debilitating disease, have to deal with all the time."
"The Hot Water Test" is drawn from Alexakis' debut solo album, Sun Songs, which was released in October 2019 via The End Records/BMG. The long-awaited solo record marks a new chapter in the legendary frontman's career, as he explores sounds, styles and lyrical subjects outside the normal realm of Everclear. While Alexakis has always been the driving force behind the band, his solo work offers him an opportunity to create music solely on his own, without any preconceived notion or collaborative influence as to what it should sound like. Alexakis shares, "It wasn't about making another Everclear record; it's about doing something that's just me."
Sun Songs is available for purchase and streaming, here: https://smarturl.it/SunSongs.
###